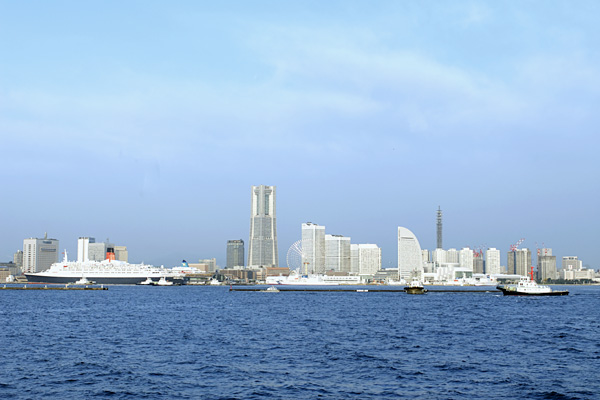 Co-Sponsored by

PHOTON BEAM PLATFORM
and
Institute of Laser Engineering, Osaka University
April 25 (Wed.) – 27 (Fri.), 2018, Pacifico Yokohama, Yokohama, Japan
Co-located with Optics & Photonics International Exhibition, OPIE '18
OBJECTIVE
LSC 2018 is aimed to converge all scientists and engineers working on laser and synchrotron experiments. LSC 2018 is intended to provide a forum for the recent developments, activities, and trends on lasers and synchrotrons from fundamental research to advancement and applications.

SCOPE
Topics of LSC 2018 include but will not be limited to the following:

New laser and synchrotron sources
Developments on laser and synchrotron instrumentation
Recent studies on laser and synchrotron radiation
Experimental techniques and utilization of lasers and synchrotrons
Applications of laser and synchrotron on materials science and biological sciences
SUBMISSION OF PAPERS
Original papers that have not been previously presented and that describe new technical contributions to the areas covered by the technical descriptions in the aforementioned scope will be accepted for presentation.
Papers should be submitted electronically, no later than Dec. 14, 2018. Authors will be requested to submit 1-page paper written in English. The paper template will be available through "Submission".
OFFICIAL LANGUAGE
The official language of LSC 2018 is English.
PLENARY and INVITED TALKS
The speaker and latest information on the conference will be presented on the Web site "Program".

REGISTRATION
Registration Fees (Membership)
| | | |
| --- | --- | --- |
| | Before/on Apr. 5, 2018 | After Apr. 6, 2018 |
| Conference (General) | JPY 55,000- | JPY 60,000- |
| (Student, Retiree) | JPY 18,000- | JPY 21,000- |
Registration Fees (Nonmember)
| | | |
| --- | --- | --- |
| | Before/on Apr. 5, 2018 | After Apr. 6, 2018 |
| Conference (General) | JPY 65,000- | JPY 70,000- |
| (Student, Retiree) | JPY 21,000- | JPY 23,000- |
LSC 2018 COMMITTEE MEMBERS
Conference Chair
Nobuhiko SARUKURA, Osaka University, Japan

STEERING Committee
Co-Chairs
Masaharu NOMURA, High Energy Accelerator Research Organization, Japan
Kazutaka NAKAMURA, Tokyo Institute of Technology, Japan

Members
Shinya KOSHIHARA, Tokyo Institute of Technology, Japan
Yasuharu HIRAI, Kyushu Synchrotron Light Research Center, Japan
Ichiro HIROSAWA, Japan Synchrotron Radiation Research Institute, Japan
Shuji MIYAMOTO, University of Hyogo, Japan
Toshiaki OHTA, Ritsumeikan University, Japan
Yoshikazu TAKEDA, Aichi Synchrotron Radiation Center, Japan
Koichi TSUKIYAMA, Tokyo University of Science, Japan
LOCATION and FURTHER INFORMATION
Further information of the conference will be displayed on OPIC 2018/LSC
Web site: https://opicon.jp/lsc
Copyright (C) Laser and Synchrotron Radiation Combination Experiment, All rights reserved.