Japan – ELI Joint Workshop on Collaboration in High Power Laser Science and Technology
On April 17, 2023, the International Workshop "Japan – ELI Joint Workshop on Collaboration in High Power Laser Science and Technology" was held at the Pacifico Yokohama Conference Center under the joint organization of the Institute of Laser Engineering (ILE), Osaka University, and Extreme Light Infrastructure (ELI). The workshop was supported by the Ministry of Education, Culture, Sports, Science and Technology.
The "joint use/joint research" program, in which researchers from all over Japan collaborate to use large, state-of-the-art research facilities owned by universities, has contributed greatly to the development of academic research in Japan. On the other hand, looking at the world, under the initiative of the European Union (EU), the world's largest power laser facilities were constructed in the Czech Republic (ELI-Beamlines), Hungary (ELI-ALPS), and Romania (ELI-Nuclear Physics), which have been open for joint use since last year. In this workshop, the status and latest results of joint research and utilization at the ILE Osaka University (Advanced High Energy Density Science Research Center), the Kansai Photon Science Institute of the Japan Quantum Science and Technology Agency, and the ELI facilities.
Congratulatory speeches were given by Mr. Ichiro KURONUMA, Director, University Research Facilitation Division, Research Promotion Bureau, MEXT, Mr. Gediminas RAMANAUSKAS, Head of Science, Innovation, Digital, and Other EU Policies Section, Delegation of the European Union to Japan, Dr. Ondrej SVOBODA, Deputy Head, Political and Trade Section, Embassy of the Czech Republic, H.E. Dr. Norbert PALANOVICS, Ambassador Extraordinary and Plenipotentiary of Hungary, and H.E. Mr. Ovidiu DRANGA, Ambassador Extraordinary and Plenipotentiary of Romani. 13 invited lectures were presented. In the latter half of the workshop, four Japanese and foreign companies with the latest power laser technologies gave reports and participated in a panel discussion, and the participants agreed to further promote collaboration between Japan and Europe. The event closed on a high note, with approximately 80 participants and the venue nearly full.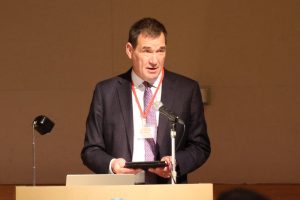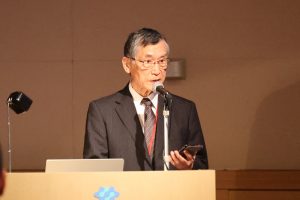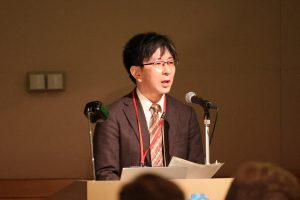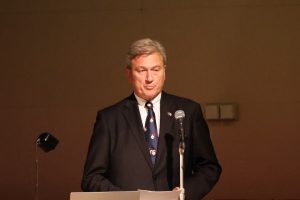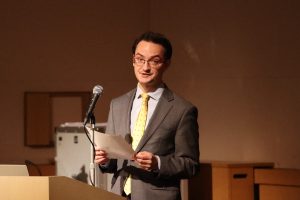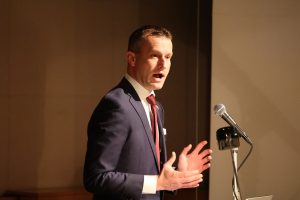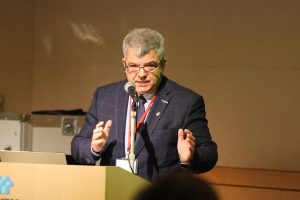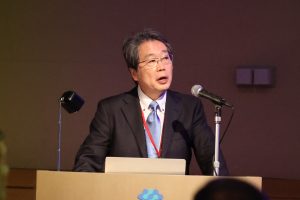 Presenter (in photo order)
Andrew HARRISON / Director of Science, ELI ERIC
Yoshiaki Kato / Professor Emeritus, Institute of Laser Science, Osaka University
Mr. Ichiro KURONUMA / Director, University Research Facilitation Division, Research Promotion Bureau, MEXT
Gediminas RAMANAUSKAS / Head of Science, Innovation, Digital, and Other EU Policies Section, Delegation of the European Union to Japan
Ondrej SVOBODA, Ph. D., Deputy Head, Political and Trade Section, Embassy of the Czech Republic
H. E. Norbert PALANOVICS, Ph. D. / Ambassador Extraordinary and Plenipotentiary of Hungary
H. E. Ovidiu DRANGA / Ambassador Extraordinary and Plenipotentiary of Romania
Ryosuke Kodama / Professor, Director of Institute of Laser Engineering, Osaka University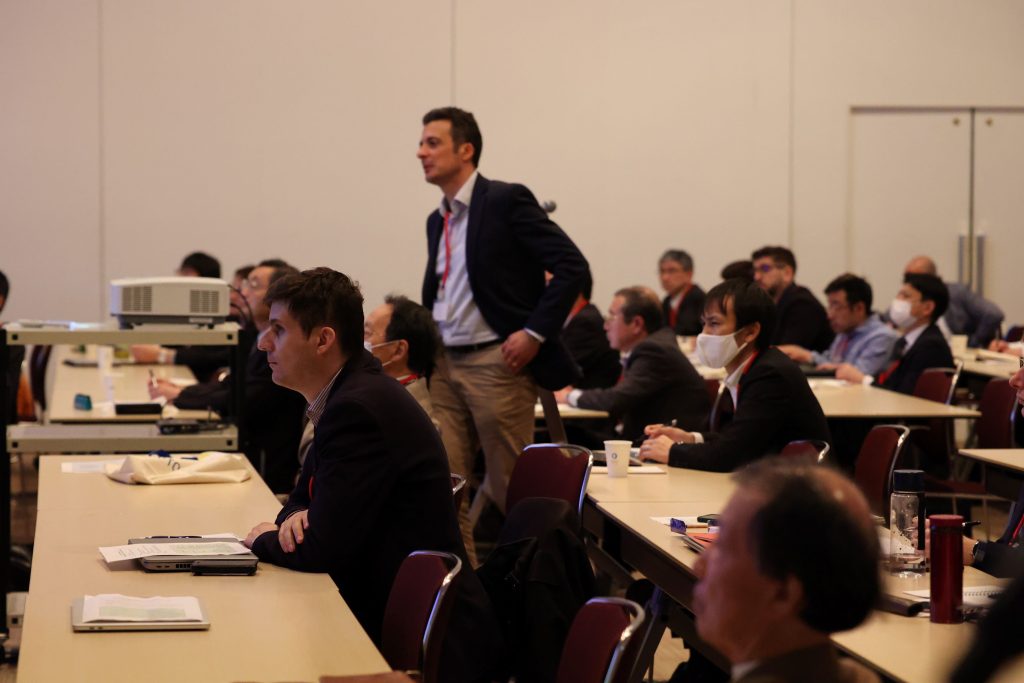 Audience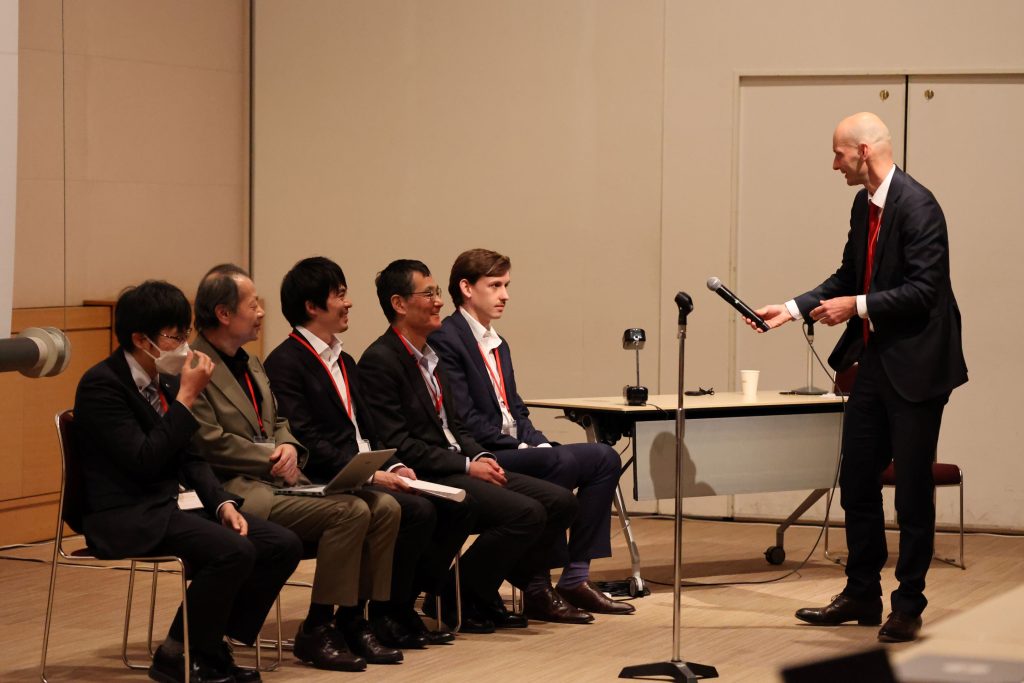 Panel Discussion on Industry-Academia Collaboration