High Energy Density Material Science and Technology
Summary
We focus on novel scheme on laser processing and laser material-production with high power laser by means of experimental and simulation study on high-energy density science platform. This work is supported by New Energy and Industrial Technology Development Organization (NEDO).
Objectives
In recent years, it has been recognized that laser peening and laser forming are very important key technology in lightening for automobiles and aircraft, which are the main sources of greenhouse gas emissions. Meanwhile, details of the physical insight of these machining principles have not been revealed. It is required to establish high controllability and stability to meet the demands of manufacturing markets. In this project, utilizing knowledge about laser-plasma interactions with large-scale laser experiments, we are aiming to achieve high performance of large area processing using high power pulse laser. We have been also developing new laser processing technique based on unique laser parameters.
Plan
Development of fundamental technology for high-output laser processing
We have been developing non-destructive, non-contact, in-situ observation technique and evaluation technique of material state caused by high power pulse laser irradiation. We will also explore new industrial applications with high power pulse lasers.
Progresses
We developed deep peening with high power laser irradiation by performing time / space control of large area shock wave generated by high power laser irradiation. We succeeded in adding residual stress to the deeper portion which could not be obtained by conventional laser peening. We also developed a new evaluation sample that can measure this residual stress in a short time.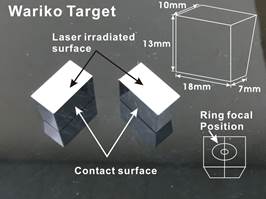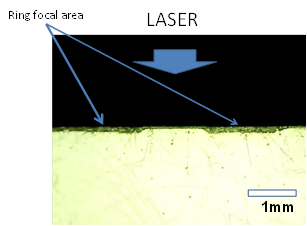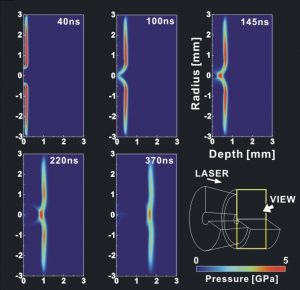 Member
| | |
| --- | --- |
| Keisuke Shigemori | Professor (Group Leader) |
| Hideo Nagatomo | Associate Professor |
| Norimasa Ozaki | Associate Professor (Graduate School of Engineering) |
| Takeshi Matsuoka | Associate Professor |
| Yoichiro Hironaka | Researcher |
| Kohei Miyanishi | Researcher |