Semiconductor Laser System (SLS)
Summary
We are researching on laser application research, mainly visible light semiconductor laser application, in cooperation with companies. We are studying the fundamentals of IoT lighting stations integrating 3D measurement, power supply and communication as well as illumination and display by scanning laser system, each technology research, and development of elemental technologies.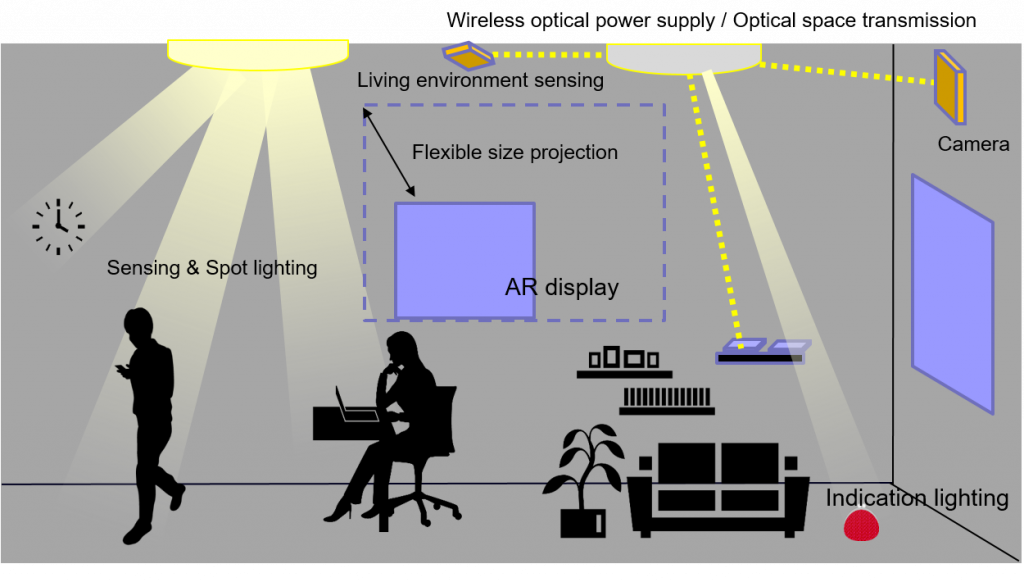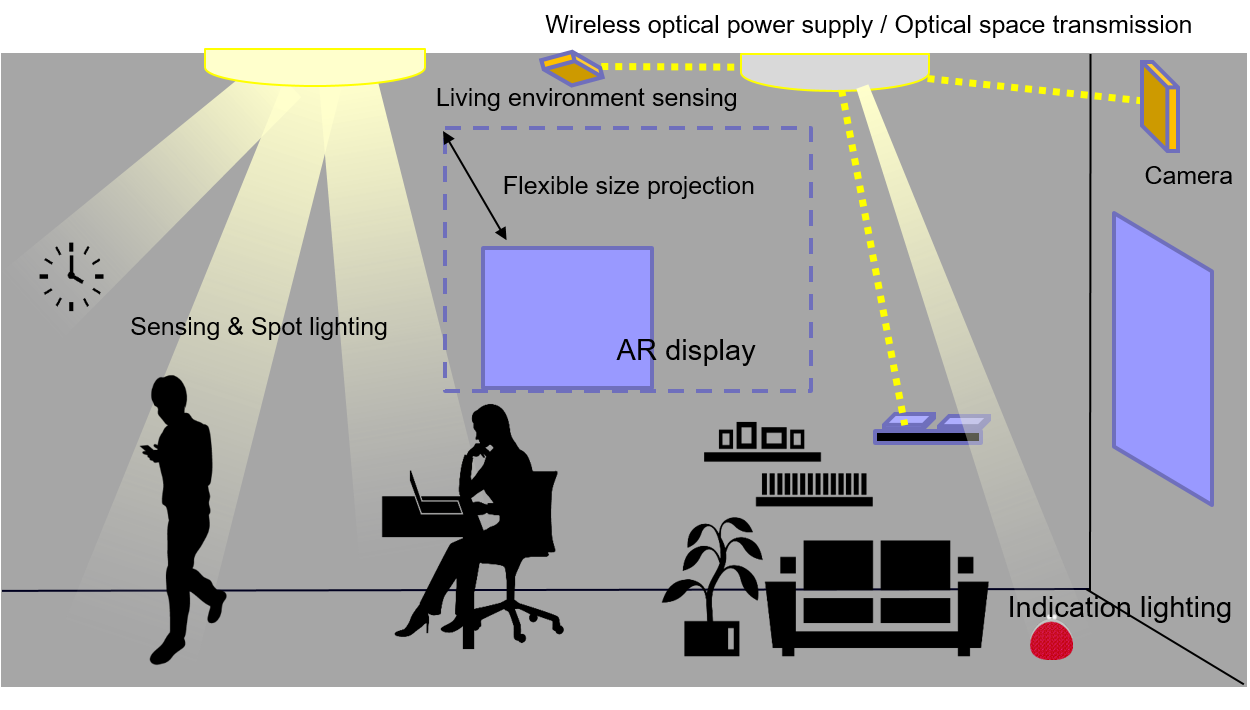 Research topics
1. LiDAR (Light Detection and Ranging)
We perform 3D measurement by the method of scanning with visible laser, and perform object and human detection. The reason for using visible light instead of infrared is that it also has the advantage of being able to call attention to humans at the same time. It is expected to develop into robots and the automobile industry.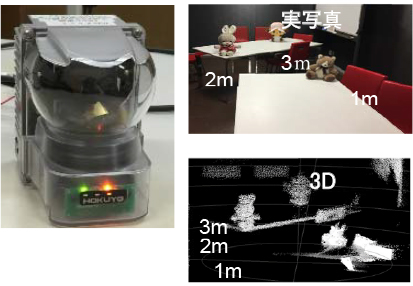 2.Laser Lighting
High luminance mixed white light can be obtained by irradiating the blue laser diode to the phosphor. We are collaborating on application to automotive industry and advanced headlights. We also conduct research on alert lighting for future automatic operation.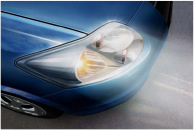 3.Laser Display
We are studying the control of laser speckle noise (caused by interference), which is an obstacle in increasing the image quality of laser projectors. We also support international standardization of laser displays in cooperation with companies.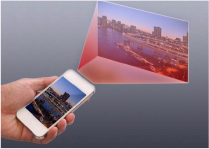 Member
| | |
| --- | --- |
| YAMAMOTO Kazuhisa | Professor |
| ISHINO Masato | Specially Appointed Professor |
| KINOSHITA Junichi | Specially Appointed Professor |
| FUJI Hiroshi | Specially Appointed Professor |
| MANABE Yoshio | Specially Appointed Professor |
| HIGASHIKAWA Masahiro | Specially Appointed Researcher |
| MINEMOTO Hisashi | Specially Appointed Researcher |