Professor Yasuhiko SENTOKU
Exploring the Physics of radiation and matter at the extremes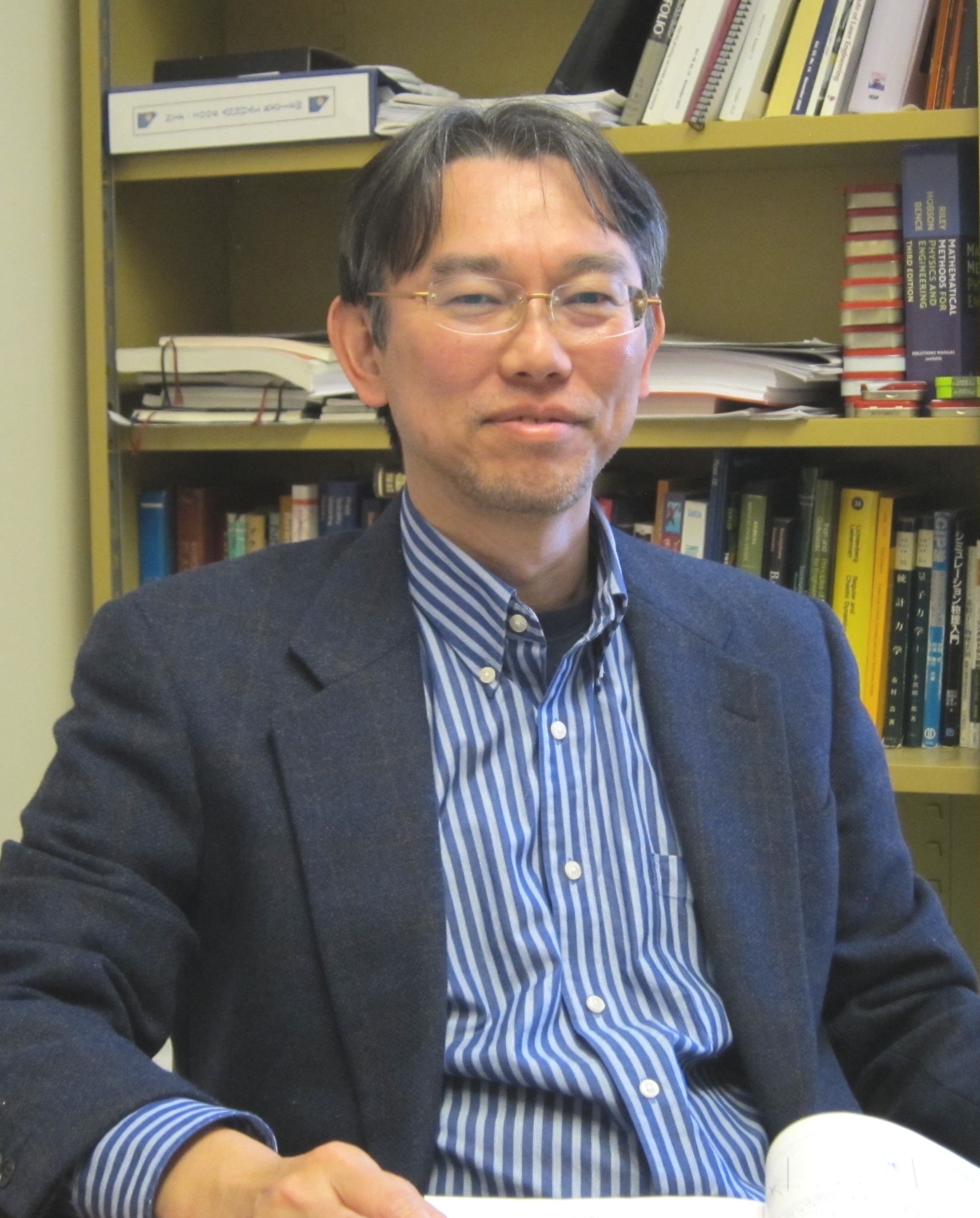 The extreme state of matter called "high energy density state", produced by irradiating materials with powerful lasers, is an interesting research subject because is related to physics of stars interior and possibly to nuclear fusion. However high energy density states are very complicated and is difficult to understand the full dynamics by experimental data alone. Therefore we are studying how to create a virtual experimental space on the computer, to simulate and undertand the phenomena. In order to build an accurate computer model, not only the knowledge of Physics but also imagination is important. You will also need to utilize the latest supercomputers.
Why don't you do research with us? A tough competition with world's researchers is awaiting. In addition to that your world will be greatly expanded by conducting research together with overseas researchers, discussing the results with them and working hard together.


Yasuhiko Sentoku
He graduated from Yakuendai High School in Chiba.
He completed his master's course at Keio University's Faculty of Science and Technology. After working for 5 years at Mitsubishi Research Institute, he entered Osaka University Graduate School of Engineering and got a doctorate in engineering in 1999. Since 2002 he has worked as a researcher at General Atomic, from 2003 he was an Associate Professor at the Nevada State University Reno School of Physics, Associate Professor, Professor at the University of Osaka since 2016. In Nevada he was enthusiastic about fishing.
Graduate School of Science,
Department of Physics.